Who We Are: the Access Info team
The Access Info Europe team consists of our board, staff, consultants, interns, and volunteers. The core team is based in the office in central Madrid, although some consultants are based elsewhere. We get out and about a lot, implementing projects across the wider Europe region – find where we are on the Events page –and you can also track us down on social media. Don't hesitate to contact us, and we hope to meet you sometime soon!
The Access Info Team
Helen Darbishire, Vice President and Executive Director – Contact…
Victoria Anderica Caffarena, Legal Researcher and Campaigner – Contact…
Pamela Bartlett Quintanilla, Researcher and Campaigner – Contact…
Andreas Pavlou, Communciations and Community Coordinator – Contact…
Alvaro Rodriguez Matesanz, IT administrator/Webmaster – Contact…
Executive Board
Daniel Bezares Susín, President
Helen Darbishire, Vice President and Executive Director
Juanjo Cordero, Secretary
Carlos Cordero Sanz, Treasurer
International Advisory Board
David Goldberg, Academic and activist working on issues of freedom of expression and freedom of information
Gergana Jouleva, Executive Director, Access to Information Programme, Bulgaria
Maeve McDonagh, Professor of Law, University College Cork, Ireland
Ivan Szekely, Counsellor of Open Society Archives, Hungary
Consultants
Lydia Medland, Human Rigths and UNCAC Consultant
Fiona Harrison, Human Rights Consultant
Interns
Luisa Izuzquiza, Research Intern
Access Info Team
Helen Darbishire, Vice President & Executive Director
Helen Darbishire is a human rights activist specialising in the public's right of access to information (freedom of information), and the development of open and democratic societies with participatory and accountable governments. Helen is founder and Executive Director of the Madrid-based NGO Access Info Europe, established in 2006 to promote the right of access to information in Europe and globally. Helen has worked for over 20 years as a human rights professional, focusing on issues of freedom of expression and information, media freedom, civil society development, and democratisation.
Prior to setting up Access Info Europe, Helen worked as a campaigner and project manager at Article 19 (1989 to 1998) based in London and Paris, and for the Open Society Institute (1999-2005) where she directed programmes on freedom of expression and freedom of information, based in Budapest and New York. Helen has provided expertise to a wide range of non-governmental and inter-governmental organisations, including UNESCO, the Council of Europe, the OSCE, and the World Bank. She is a founder of the global Freedom of Information Advocates Network and served two terms as its chair (2004-2010). She holds a degree in History and Philosophy of Science and Psychology from Durham University, UK. Resident in Madrid, she speaks English, French and Spanish.
Victoria Anderica, Legal Researcher and Campaigner
Victoria Anderica has worked with Access info Europe since January 2010. Her work includes analysis of access to information legislation under the Right to Information Rating project and the coordinatin of monitoring projects like "The 6 Question Campaign" and the "Tell Us What You've Done Initiative".
Victoria also works on the Access Info's open Government and Open Government Data Project investigating the legal and practical dimensions of new initiatives to publish and re-use government information. She coordinates the "Legal Leaks" project training journalists on how to use access to information laws. In addition, she coordinates campaigns in Spain and Franceother EU countries to promote adoption and implementation of the access information laws.
Victoria has a Law degree from the Carlos III University (Madrid) where she specialised in European Law and an Master in Digital Comunication, Culture and Citizenship from the Rey Juan Carlos I University in Madrid. She has represented Access Info Europe in public fora in a range of countries including Argentina, Brazil, France, Hungary, Tajikistan, Uruguay and the UK.
Based in Madrid, Vicky speaks Spanish, English, French and some German.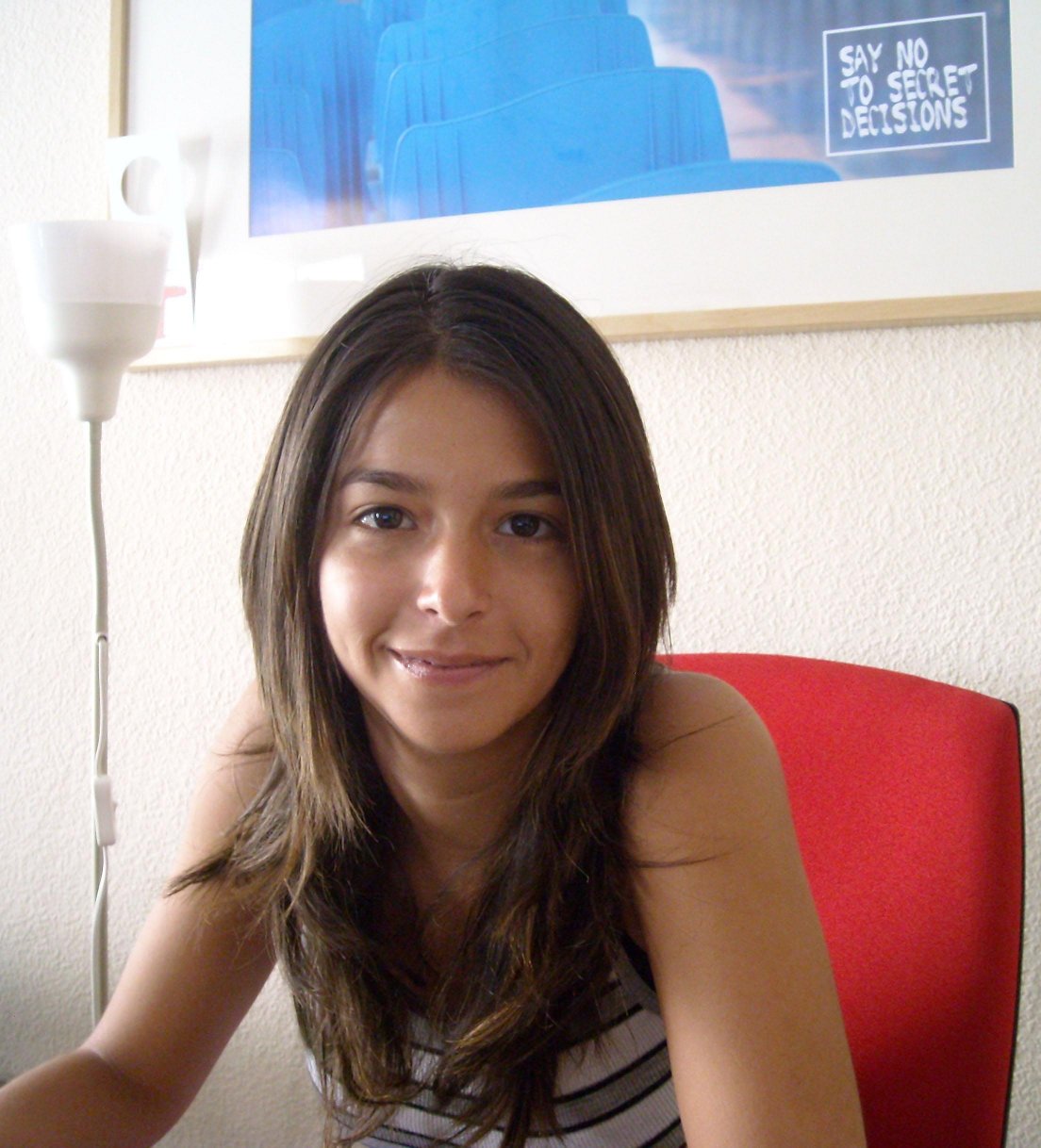 Pam Bartlett Quintanilla, Researcher and Campaigner
Pam Bartlett Quintanilla is a researcher and project coordinator who has worked with Access Info team since February 2010. Her specialist interests include transparency of international organisations and business transparency.
Pam coordinates research, partner networking and advocacy on EU Transparency, including work on Access Info's Court Case against the Council of the European Union, the revision of the EU Regulation on access to official documents, improvement of the Parliament and Commission's joint Transparency Register and coordination of the EU Citizens project. She represents Access Info Europe on the steering committee of the Alliance for Lobbying Transparency and Ethics Regulation and is also engaged in the European Coalition for Corporate Justice.
Pam is also involved in Access Info's Civil Liberties projects, in www.AsktheEU.org, and in the promotion of an access to information law in Spain via the 100 Question Campaign. She also coordinates the Access Info Europe Help Desk.
Pam has a postgraduate degree from the Universidad Complutense de Madrid (Spain) in Inequality, Cooperation and Development (Desigualdad, Cooperación y Desarrollo) and holds a degree in Politics and Sociology (MA Hons) from the University of Edinburgh in Scotland (UK), which included a year studying in Grenoble, France.
Now based in Madrid, Pam works in English, Spanish and French.
Andreas Pavlou, Communications and Community Coordinator
Andreas is the Coordinator for the FOIAnet as well as the Civil Society Coordinator for Open Government Standards and liaison with the Open Government Partnership Civil Society Coordinator, Paul Maasen. His work also includes outreach to civil society to collect the best practices and help develop the Open Government Standards.
Andreas is also responsible for management of AsktheEU.org. He has undertaken research and writing reports and analyses with Access Info on Aid Transparency, the Open Cyprus Project and AsktheEU.org. Andreas has an MA Contemporary European Studies, having studied in the UK, the Czech Republic, and Spain with his dissertation focussing on post-economic crisis social movements in Spain and Greece. Currently in Madrid, Andreas speaks and works in English and Spanish, and knows French and Greek.
Álvaro Rodriguez Matesanz, IT administrator / Webmaster
Alvaro is currently completing a degree in Information Engineering at Madrid's Autonomous University. His experience includes running the Cíber-Café "Hangar" in Madrid as well as building websites for a range of clients. He has extensive knowledge of computer hardware and of website and programming software.
Executive Board
Access Info Europe's governance body is the Executive Board ("Junta Directiva") which is elected by the Assembly General. Access Info Europe members are those directly associated with the organisation (we currently have ten members plus five honorary members). The functions of the Executive Board are set out in the statutes and are essentially oversight of all operations of the Association. The President and the Vice President have the legal power to represent the Association; the Vice President also acts as the Executive Director and assumes day-to-day responsibility, reporting regularly to the other Board members.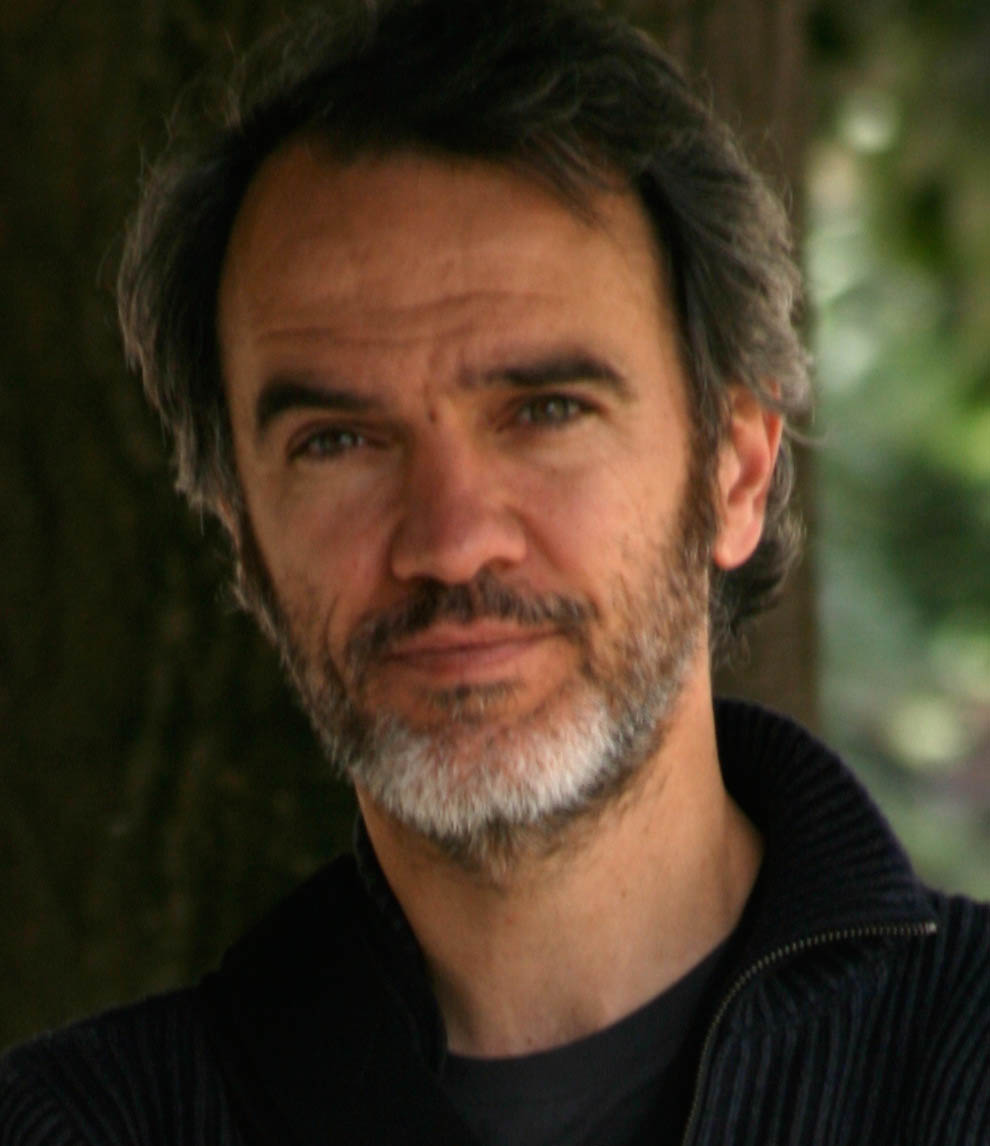 Daniel Bezares Susín, President
An entrepreneur, active on issues of corporate justice and human rights, Daniel is currently CEO of Percentil.com (www.percentil.com), which he co-founded in 2012, as well as of TOT-a-LOT.com (www.tot-a-lot.com) founded in 2008. A founder member of Access Info Europe, Daniel was previously a board member of the Spanish Human Rights Association (APDHE), and in 2004 he participated in launching Sustentia (www.sustentia.com), an organisation which conducts research into and provides technical assistance to CSOs and public bodies on issues of corporate social responsibility, human rights, NGO management, transparency, and the right of access to information. Daniel has a degree in Economics (International Trade and Development) from Madrid's Complutense University (1994) and an Executive MBA from Madrid's Instituto de Empresa (1997).
His professional background includes eight years in multinational consulting firms AT&T Solutions and Deloitte Consulting, where he specialized in business consulting and information systems. Daniel has been a lecturer in Corporate Social Responsibility for Spain's Open University (UNED). Daniel lives near Madrid, and speaks Spanish and English.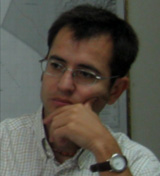 Juanjo Cordero, Secretary
Juanjo works with Sustentia as a consultant in the areas of human rights, corporate social responsibility, NGO management, transparency and anti-corruption. A founder member of Access Info Europe in 2006, Juanjo is also one of the founders of Sustentia, Social Innovation (www.sustentia.com). His specific experience includes working on human rights strategies and accountability of multinational companies, promoting transparency and accountability of civil society organizations, monitoring access to information and anti-corruption in Spain, and promoting aid transparency.
Juanjo has worked as a consultant for the Open Society Justice Initiative in projects to implement access to information laws in Peru and Albania, and has worked on business and human rights in Colombia. Juanjo's professional background includes both the private and social sectors; his experience includes transport and logistics management and Balkan war refugee program management. A graduate of Economic and Business Sciences from the Complutense University, Madrid (1995) and has undertaken post-graduate studies in Corporate Social Responsibility at the National University of Distance Learning (UNED). In 2004 he gained a Masters in Development and International Aid from the Complutense University. Juanjo has lectured at the University Rey Juan Carlos, the National University of Distance Learning (UNED), and the University Jaime I. Juanjo lives in Madrid, and speaks Spanish and English.
Carlos Cordero Sanz, Treasurer
Carlos Cordero is director of the consultancy Sustentia-Innovación Social which specialises in corporate justice, development, transparency, and human rights.
Carlos directs research into corporate social responsibility, notably an annual report on Spain's IBEX 35 publicly listed companies, and he has worked on access to information monitoring projects, such as the study "Transparency and Silence." Carlos is actively engaged with a range of Spanish civil society organisations, including Amnesty International and Oxfam, and is president of the Association of Professionals for the Quality of Development Aid (ACADE), and a member of the Committee for Control of the Fair Trade Stamp in Spain (FLO), as well as of the Commission for the Code of Conduct of the Spanish NGO Development Coordination Platform (CONGDE).
With a degree in Economics and Business (Compluetense University) and an Executive MBA (Instituto de Empresa), Carlos is an expert in development projects for Spain's Open University (UNED) as well as being a lecturer in various postgraduate courses around Spain. Carlos lives in Madrid and speaks Spanish and English.
International Advisory Board
Access Info's International Advisory Board provides strategic advice, guidance and moral support, helping the team shape projects so that they have the maximum possible positive impact on transaprency in law and practice.
David Goldberg, Academic and activist working on issues of freedom of expression and freedom of information
David Goldberg co-ordinates Project Forsskal an early advocate of open government) and has worked for the UK Campaign for Freedom of Information since 1984, being a co-convener in Scotland for many years.
David is an adjunct Associate Professor of Law at Southwestern Law School (Los Angeles) and Senior Visiting Fellow, Institute of Computer and Communications Law in the Centre for Commercial Law Studies, Queen Mary, University of London. From 2007 -2013, he was an Associate Research Fellow, Centre for Socio- Legal Studies, University of Oxford. In 2011, he was elected a Fellow of the Royal Society of the Arts etc (FRSA) and gained a 'PhD by Prior Publication' (Glasgow Caledonian University).
Gergana Jouleva, Executive Director, Access to Information Programme, Bulgaria
Maeve McDonagh, Professor of Law, University College Cork, Ireland
Ivan Szekely, Counsellor of Open Society Archives, Hungary
Collaborators and Consultants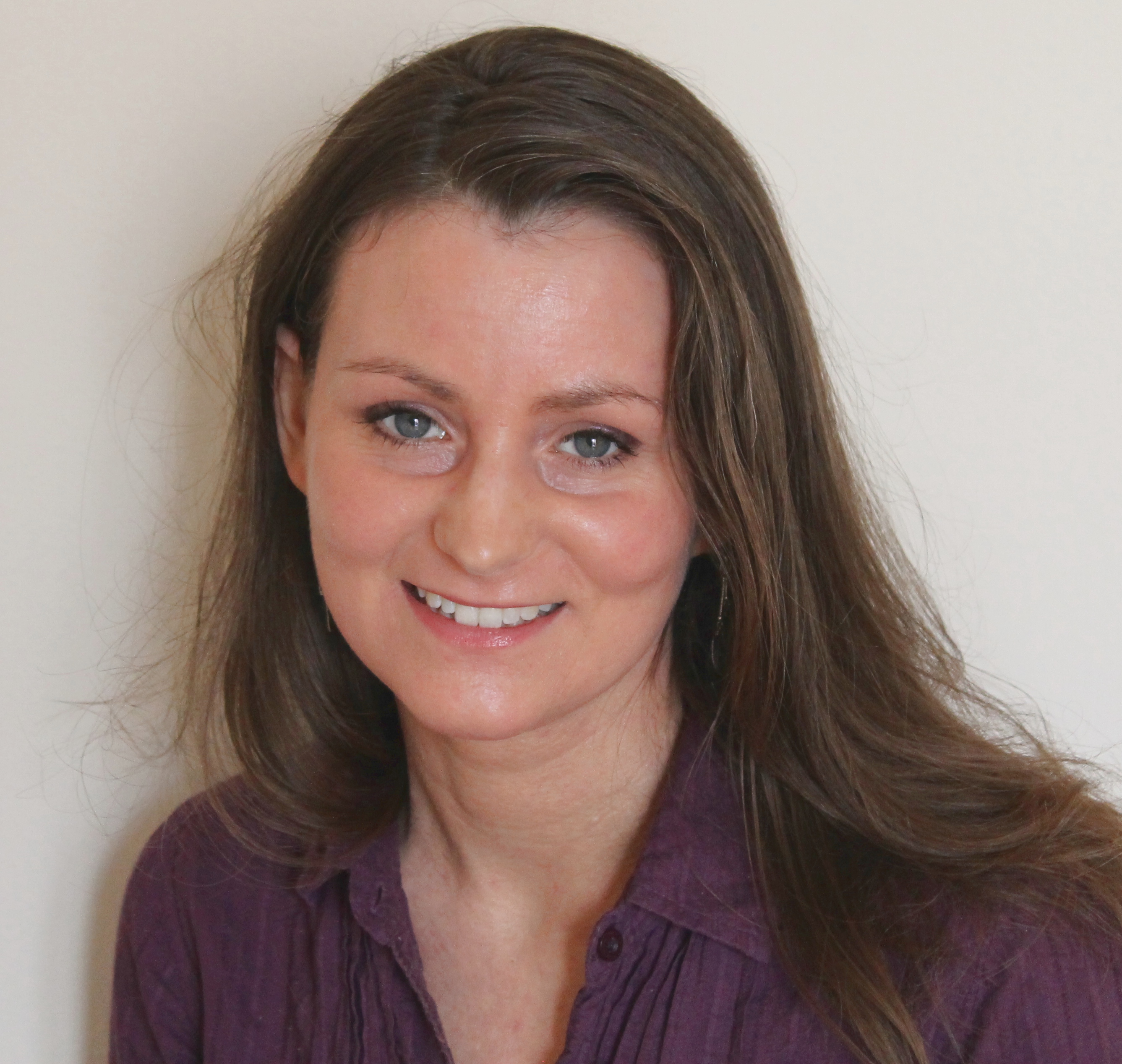 Lydia Medland – Human Rights and UNCAC Consultant
Lydia Medland worked with Access Info Europe from September 2008 until September 2013. She was a researcher and campaigner and coordinated the Freedom of Information Advocates Network. Representing Access Info Europe, Lydia currently coordinates the European section of the civil society coalition of the UN Convention against Corruption (UNCAC Coalition).
Lydia has represented Access Info in international forums and has worked to promote a stronger right of access to information as a tool to fight corruption. With Access Info she researched and published five reports, on transparency, civil liberties and anti-corruption; Rendition on Record,The Anti Corruption Transparency Monitoring Methodology, The Right to Know: Europe and the Police, and Not Available! Not Accesible!
Lydia has been involved in Access Info's work with the Coalición pro Acceso, the campaign for an Access to Information law in Spain. She has also developed campaign and outreach strategies for several of Access Info's projects such as Access Info's project for journalists and for Access Info's "Access for Rights" project in which access to information laws are used to investigate specific human rights abuses.
Lydia has a first class honours degree in International Relations from the University of Sussex (UK) and a Masters degree from the University of Córdoba (Spain). She also studied in ICU University (Japan) as part of her degree in International Relations,and studied at the Madrid Complutense University during her first three months in Spain. Her native language is English and she is fluent in Spanish.
Fiona Harrison, Human Rights Consultant
Fiona is a UK-based human rights consultant specialising in a number of thematic areas including media freedom, freedom of expression and information, minority and indigenous rights, peaceful conflict resolution, human trafficking, and women's health.
Fiona's work experience includes project management, research, writing, editing, training and fundraising with a range of UK based organisations. Fiona worked for ten years with Article 19 in London (1992-2002) as Head of Europe Programme. Her management experience includes three years as director of the NGO Women's Health (2002-2005) and two maternity cover stints as Deputy Director of Minority Rights Group International (MRG).
She has also worked with the Oxford Research Group and the Anti-Trafficking Alliance and carried out consultancy work for the AIRE Centre, Rights and Humanity, the Council of Europe, and the Open Society Justice Initiative.
Fiona has an LLM in Human Rights from the University of Essex (1998) and a BA Hons in French, German and Linguistics. Based in Cambridge, she speaks English, French, German and some Spanish.
Interns and Volunteers
Access Info interns volunteers are professionals working or studying in fields related to access to information, they give their time and we are grateful for their assistance. Access Info has a in-house seminar programme which it offers to interns volunteers to give them an on-the-job learning experience. We prefer to take interns on long term placements of 3 to 6 months, which ensures that we can provide training and offer the opportunity to do in-depth work on substantive projects. For more information on becoming an Access Info intern or volunteer click here.
Luisa Izuzquiza, Research Intern
Luisa is currently in her final year to become a graduate in Advertising and Public Relations at the Complutense University of Madrid. After having spent her Erasmus year in Paris studying political and public communication, she developed an interest towards lobbying as a tool for the benefit of society.
In Access Info she seeks to learn about how associative communication takes place on an institutional and civil level. She will be working from a creative point of view, getting involved in some of the organization's projects as well as helping out with translation tasks. Luisa is native Spanish, English being her second language, which she complements with fluid French.