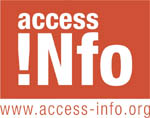 London/Madrid, 19 December 2011 – Just days after new details emerged of a secret CIA prison in Romania used to torture terrorism suspects, a report by two international human rights organisations shows that many European countries are suppressing evidence of their role in the USA's notorious rendition programme.
The report, Rendition on Record, produced by open government specialists Access Info Europe and legal action charity Reprieve reveals how 28 countries have responded to a total of 67 requests for information about specific rendition flights carried out between 2002 and 2006.
While six European countries and the USA responded by releasing data, 16 others have either refused or failed to respond to questions about their complicity in the CIA's illegal detention operations. The European air traffic management body Eurocontrol also refused on the grounds that it has no transparency obligations to the public.
» Read the Rendition on Record report
Current Results of Rendition on Record Research


Albania, Austria, Azerbaijan, Cape Verde, Georgia, France, Iceland,

Italy, Latvia, Romania, Russia, Spain, Turkey
In response to Access Info Europe's requests, the USA's Federal Aviation Authority released 27,128 flight records on 29 November 2011 – a significant addition to resources available to researchers and lawyers working to get to the bottom of human rights abuses committed during the "war on terror".
Reprieve investigator Crofton Black said: "It's a shocking indictment of European complacency that, while the USA will gladly release over 27,000 records, Europe's air traffic manager Eurocontrol won't even release one. It's equally unacceptable that countries such as Austria, France, Italy, Latvia, Romania, and Spain simply ignore requests for data relating to serious human rights abuses. "
Access Info Europe and Reprieve are calling on Canada, Portugal, Sweden and Eurocontrol to reconsider their refusals and to release the requested data.
"This report shows that there are no legitimate reasons why data about flights cannot be released," said Lydia Medland, Researcher and Campaigner at Access Info Europe.
The research has also revealed that the data is not held indefinitely by air traffic control authorities: Denmark, Ireland, Slovenia and the UK have told the researchers that data is destroyed after around five years. In some countries the data is held by private bodies which have no obligation to the public to retain it.
"It is imperative that the data be made public before it is destroyed, in order to permit full accountability for these violations of human rights," added Medland.
Rendition on Record: Data Disclosed
Below are copies of documents which include the information released under this project, uploaded in the format in which they were received.
E-mails and other documents including referals and notifications that information is not held by countries have not been included; please contact Access Info if you would like more information.
Denmark
After request:
Response

Attachment 3
Attachment 4
Attachment 5
After Follow-Up
Response came in e-mail
Information from follow-up 1

Germany
Information from Germany
Ireland
Information from Ireland
Lithuania
Information from first request to Lithuania
Norway
Response from Norway

Information from Norway

USA
Response from USA

Information from USA

Notes
1. In 2005, investigators, law enforcement officials and journalists became aware of the widespread use of private US-registered aircraft, illegally to transport («render») individuals captured by the US and other governments in the context of the «war on terror». Prisoners transported by this method were routinely held incommunicado and tortured, in contravention of the European Convention on Human Rights, the United Nations Convention against Torture, the Geneva Conventions and the domestic laws of all European countries.
2. A list of such aircraft was collected and published in two Council of Europe reports, in 2006 and 2007. Owing to the ongoing evolution of the CIA's rendition and detention programme, however, the Council's data remained incomplete.
3. For the last twelve months, Reprieve and Access Info Europe have been building a more comprehensive overview of aircraft involved in the renditions programme, and their flight routes. The list includes aircraft active before the Council of Europe reports but unknown to Council of Europe investigators, and aircraft active after the Council of Europe reports. It currently includes 54 aircraft, all of which have substantive documentary connections to entities involved in CIA renditions operations.
4. All information accessed under this project will be collated and made available by The Rendition Project, a joint research project between the University of Kent and Kingston University, and funded by the UK's Economic and Social Research Council.