Council of Europe Convention on Access to Official Documents
The world's first treaty on the right to know was adopted by the Council of Europe on 27 November 2008. This treaty, the Council of Europe Convention on Access to Official Documents, was opened for signature on 18 June. Any of the 47 member states of the Council of Europe can sign the Convention; so far 12 countries have signed.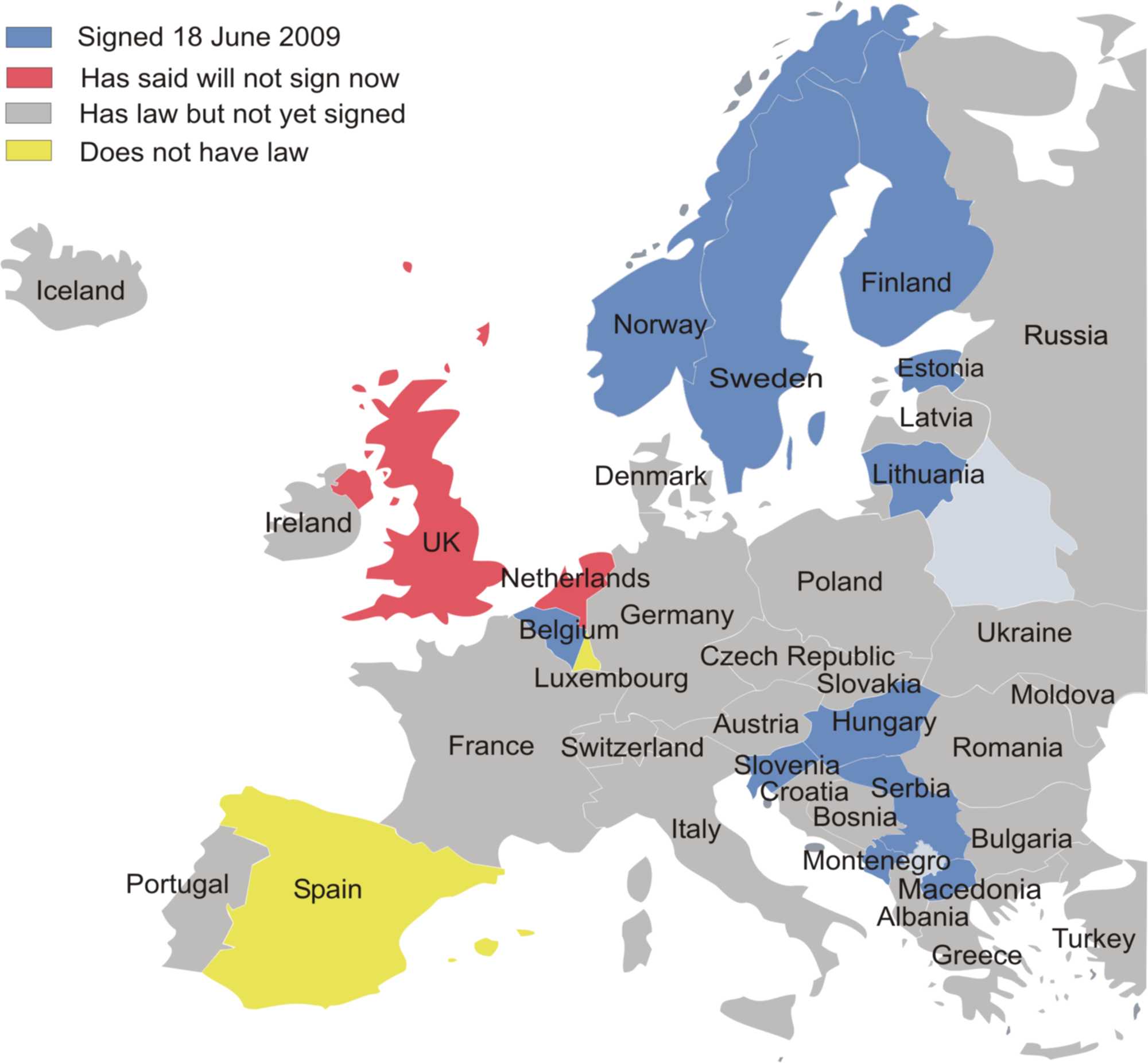 Access Info campaigned for this new treaty to be as strong as possible and is now working with partners around Europe to encourage countries to sign the treaty and demonstrate their commitment to the right of access to information.
Here you can read more about the Convention on Access to Official Documents, learn about the campaign on ratifications, and find out what action you can take to get your country to sign the Convention.
Ratification Readiness Comparative Analysis: National NGOs working on access to information should go to the dedicated page on how to conduct the Ratification Readiness Analysis by clicking here.
About the Convention
The Convention on Access to Official Documents sets a minimum standard to which all member states of the Council of Europe should adhere. Although not as strong as civil society called for, there are a number of positive elements in the Convention, which include:
• The Convention establishes a right to request "official documents", which are broadly defined as all information held by public authorities, in any form;
• The right can be exercised by all persons with no need to demonstrate a particular interest in the information requested;
• There may be no charges for filing requests and viewing documents;
• The right applies to all bodies performing administrative functions and States may optionally add legislative and judicial bodies as well as private bodies performing public functions;
• There is a limited list of exceptions (12 in total) which must be subject to public interest and harm tests
• Requestors have a right to a fast and low-cost review process and shall always have a right of appeal to a court or another independent and impartial body
Why should I care about the new convention on access to documents?
The convention will be useful for promoting law reform/adoption in a number of countries as well as for monitoring compliance, which remains a significant problem across Europe with a huge lack of data on this, mainly because most countries don't gather statistics on the number of requests that they receive and answer. It also sets a minimum standard that should be upheld by the European Union in reform of its access to documents rules.
Is your country ratification ready?
Access Info is working with civil society organisations, information commissioners, and lawyers to evaluate the laws of the 47 member states of the Council of Europe to assess if they are ready to sign the convention. If you would like to join this process and receive the package of materials for analysing your national law, then please contact our campaign team by clicking here or writing to info[at]access-info.org.
Do you want to call on your government to sign/ratify the Convention?
Go to the Recognise My Right campaign page to find the current status of signature/ratification of your government and read about what you can do, like writing letters or supporting your national access to information group.