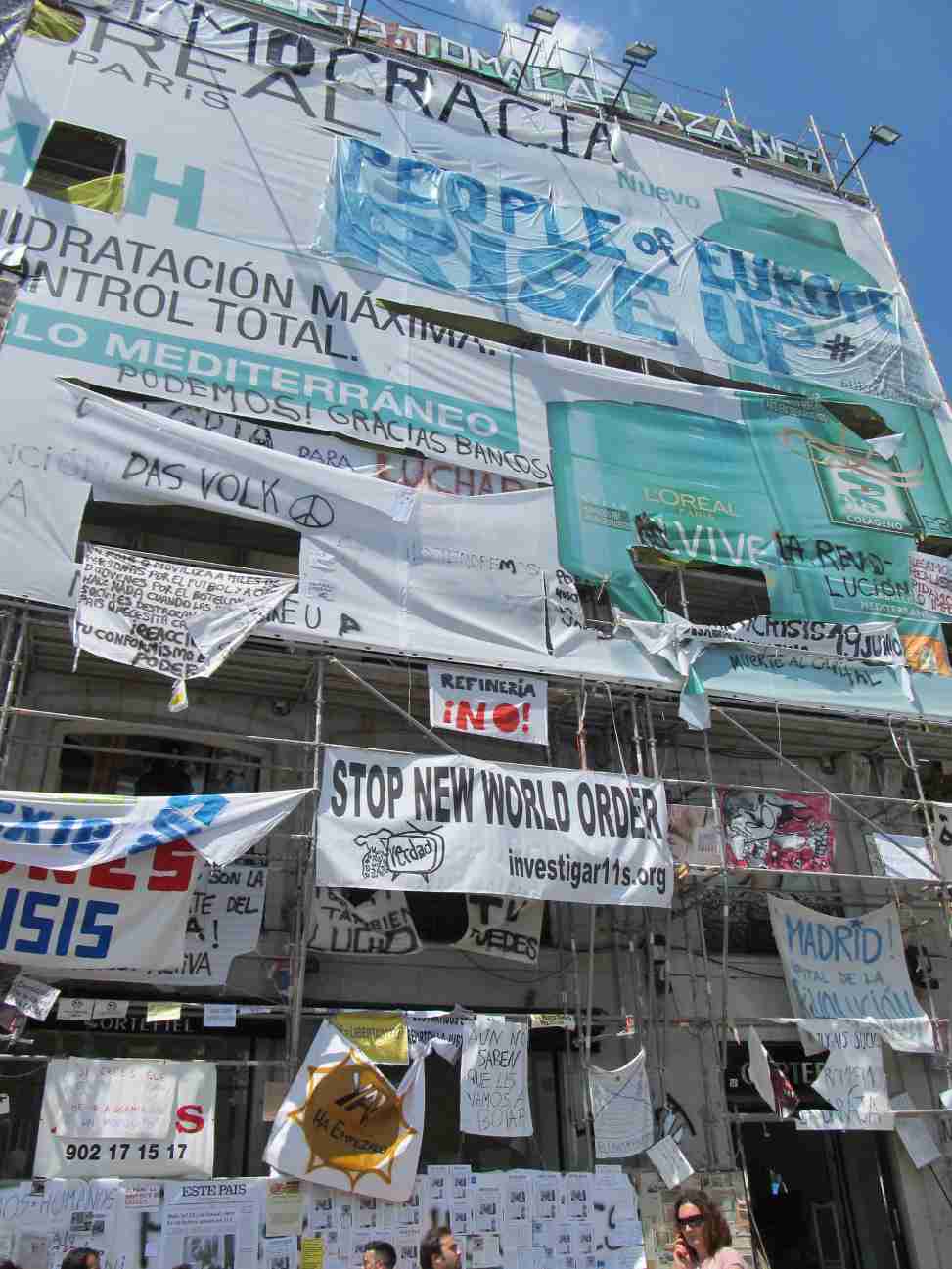 Madrid 26th May – Last week the squares of Spanish cities were "taken" by the Spanish youth who are calling for "real democracy" and an end to corruption in the face of a system that they feel is failing them on the economy, welfare, and citizen representation.
Citizens camped out in Madrid's central square Puerta de Sol, fed up with the governments' business-as-usual attitude to these problems, are taking matters into their own hands. The increasingly organised movement has this week formed a working group, "Transparency Law Now!" dedicated exclusively to campaigning for progress on the gridlocked Spanish access to information law.
An access to information law was promised by the socialist government in their election manifestos of 2004 and 2008. In 2008-2009 a draft was produced which was leaked to Access Info Europe in September 2010. Access Info published this draft and held consultations with the public and experts who concluded that it fell short of international standards.
When Access Info and the Spanish coalition for an access to information law, the Coalición Pro Acceso, met with minister of the presidency, Ramón Jaúregui, in March, he explained that due to the crisis the transparency law was not considered a priority. He promised however, to inform the groups within one month whether an access to information law would be presented before the end of the current mandate. Two months have now passed and a decision has not yet been taken.
Transparency may not be a government priority but protesters are demanding it be moved up the agenda. One of the most common protest slogans reads, 'there is not enough bread for so many thieves'. This well illustrates the overwhelming sense that while citizens are facing ever deeper cuts to salaries and benefits, a lack of transparency means precious resources are lost via corruption and mismanagement.
"Government apathy for transparency is unacceptable, it should be a priority.  The denial of the right of access to information in Spain is a perfect example of the bigger problem; people are in the streets because they feel that the government is not working for them" commented Victoria Anderica of Access Info Europe.
On Sunday 22nd May the Spanish people went to the polls and left the socialist government with practically no seats at the regional level. A lack of faith in the political system also led over 4%

[1] of voters to spoil their ballots in an act of no confidence much talked about in the context of the 15M protests. In this hostile climate it is yet to be seen whether president Zapatero's government will reconsider its priorities and put transparency back on the agenda before the end of their term.

For further information, please contact:

Lydia Medland

Project Coordinator

Access Info Europe

Madrid

+34 91 365 2634
---
[1] This is one point up from the previous election, see, http://politica.elpais.com/politica/2011/05/23/actualidad/1306104164_099870.html

Photo by Pamela Bartlet, shows banners on the scaffolding of a department store in Puerta del Sol, the top banner calls for "real democracy".