Legal battle over EU transparency gathers pace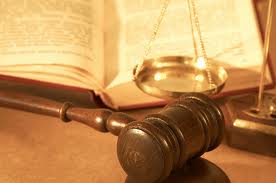 26 September 2011 – Three new players have joined the legal battle over the future of transparency of the Council of the European Union, to be decided by the European Court of Justice (second instance).
The Czech Republic and Spain have announced they will join Greece and the UK in supporting the Council's fight to keep the names of Member States making legislative proposals secret.
Access Info together with the UK NGOs including the Open Rights Group, the Campaign for Freedom of Information, and Unlock Democracy will use International Right to Know Day to draw attention to the hypocrisy of the UK's involvement in the case given that it is a leading promoter of open government on the international stage.
On a more positive note, the European Parliament has joined Access Info Europe in the case in order to defend the right of citizens to know what their governments are negotiating in Brussels.
» More information about the Court Case
» Write to your government about this issue
» Congratulate your MEPs for backing the public interest in EU transparency – download model letter