Information Request Finds New CIA Flights Showing Previous Rendition Inquiries Failed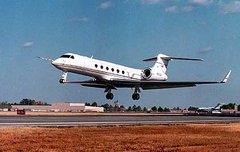 New documents indicating the movements of CIA flights through Europe demonstrate the need for new inquiries to be made into EU states' complicity in the CIA's secret prisons programme, according to legal action charity Reprieve.
Data focusing on Lithuania, but linked to suspected CIA activity in a raft of other countries in Europe, North America, the Middle East and North Africa, has been identified by Reprieve and passed to the Lithuanian prosecutor.
The organisation is calling on the Lithuanian authorities to re-open their investigation into CIA renditions and secret prisons on their own soil, and to look into the web of links to other countries which newly-found flight information has identified.
The new documents show:
» That previous attempts in Lithuania to establish what the CIA did in the country between 2004-06 have been unsuccessful, failing to identify key aspects of several potential rendition flights
» Two flights in February 2005 from Morocco and Bucharest – known secret prison sites – in the period that 'High Value Detainee' Abu Zubaydah was transferred to a CIA black site in Lithuania
» That a plane identified by the previous Lithuanian inquiry (registered as N787WH) disguised its true destination (Lithuania) by filing a route plan to Gothenburg, Sweden
» The need for the Lithuanian authorities to demand information from a number of other countries involved, including Austria, Canada, Germany, Iceland, Jordan, Portugal, Romania and the USA
In a letter to Lithuania's Deputy Prosecutor General, Darius Raulušaitis, Reprieve's Director, Clive Stafford Smith said: "Compelling new information that has now come to light about the landings of CIA-connected planes in Lithuania makes a rigorous and wide-ranging investigation all the more urgent. It has become obvious that previous efforts to chart the extent of the CIA's rendition operations in Europe only revealed the tip of the iceberg."
Lydia Medland of Access Info Europe said: "Once information about violations of human rights has come to light through compliance with the public's right to know, government have an obligation both to act on this information and to ensure that they release all other related documents."
Notes

1. Documents recently released by Reprieve show how US-based conglomerate, Computer Sciences Corporation (CSC), contracted a Richmor Aviation plane, N85VM, to perform renditions and other government missions on behalf of the CIA between 2002 and 2005. Confidential documents in possession of Reprieve show that the same corporation contracted two other jets in February 2005 to fly into Lithuania from two other known secret prison sites: Morocco and Bucharest. The flight plans of each plane included multiple stop-offs, and multiple possibilities for disguising the true provenance and purpose of the flights. The arrival of these planes in Lithuania was confirmed by a freedom of information request made jointly by Reprieve and Access Info Europe.
2. The planes flew into Lithuania within 24 hours of each other in February 2005 – significant timing in the light of public source accounts stating that "high value detainee" Abu Zubaydah was moved from Morocco to Lithuania around this time.
3. Records collected by a previous Lithuanian inquiry showed that a plane registered as N787WH flew from Bucharest, Romania to Lithuania on 18 February 2005. Documents obtained by Reprieve and the Helsinki Foundation for Human Rights show that this plane disguised its true destination by filing a route plan to Gothenburg, Sweden. Furthermore, it has yet to be disclosed where this plane stopped prior to Bucharest; in particular, the question arises as to whether it shared some of the same stop-off points as N724CL, which landed in Lithuania en route from Morocco on the previous day.
4. The information received via information request sent by Access Info can be seen here.