Civil society calls on Commission to respect right of access to EU documents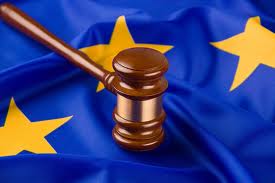 Brussels/Madrid, 14 June 2012 – Civil society organisations and international freedom of information experts have today called on the European Commission to publicly affirm that it respects the right of access to EU documents by taking a clear stand against the inappropriate remarks made last week by official Commission spokesperson, Antonio Gravili.
On Friday 8 June Mr Gravili was quoted by the EUobserver.com, characterising the debate around the reform of the EU's access to documents rules as "infantile" and saying that "some people need to grow up".
The right of access to EU documents is enshrined in the European Treaties, which state that decisions must be "taken as openly as possible and as closely as possible to the citizen". The European Charter of Fundamental Rights guarantees citizens a right to access EU documents "whatever their medium" in Article 42. The debate about the reform of the EU access to documents Regulation has been ongoing since 2008 because the European Parliament has been resisting the anti-transparency changes proposed by the Commission four years ago.
The Danish Presidency at the head of the Council is leading the negotiations between the three EU institutions (Commission, Council and Parliament) and is trying to reach an agreement by the end of June. Documents leaked to civil society, however, indicate that the Commission has been actively lobbying to exclude important information from the scope of the future access to documents rules, as have some Member States in the Council. Documents excluded would include those containing information about investigations into inappropriate state subsidies to businesses, unfair competition, infringement proceedings, and the awarding of contracts and grants by the EU institutions.
CSOs are not alone in voicing concerns that the Council and Commission proposals will weaken the existing access to documents regulation, thus widening the distance between citizens and the EU. The European Parliament's clear stance against many of the proposals was reinforced by the recent Swedish and Finnish Justice Ministers' open letter which publicly expressed their disagreement with attempts to lower EU transparency standards.
The letter sent today to Commission Vice-President Maros Sefcovic and to Commission President Jose Manuel Barroso calling on them to disown Mr Gravili's comments was signed by over 50 NGOs, civil society platforms and freedom of information advocates.
For more information – please contact:
pam@access-info.org | +34 91 365 6558