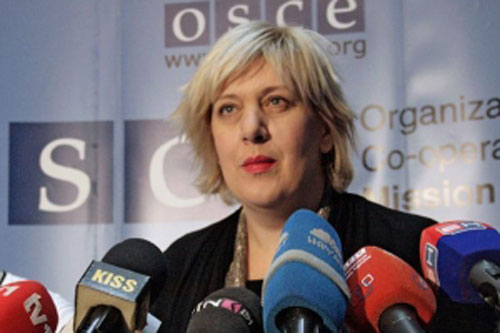 18 June 2012– In its second evaluation of Spain's draft access to information law, the OSCE has concluded that in spite of the changes the draft remains well below international standards.
The report, released by the Office of the Representative on Freedom of the Media, Dunja Mijatovic, analyses the changes made by the Spanish government in May and concludes that "the majority of the changes are 'cosmetic' and, in general, do nto contribute to improving the draft compared with the previous version."
The report, by Professor Eduardo Bertoni, points to reforms which improve the draft law (adding the public interest test to some exceptions) but warns that there are some fundamental changes which should be introduced to the text for it to meet international standards. These include:
– Recognise the right of access to information as a fundamental right;
– Expand the Scope of the application of the future law to the legislative and judicial powers;
– Improve the definition of information which currently includes some of the exceptions;
– Ensure that all exceptions should are subject to both harm and public interest tests;
– Ensure that body charged with overseeing compliance with the right of access to information is fully independent.
See the full report here