Portugal's role in the "war on terror" under focus as human rights groups request information about 39 suspected CIA flights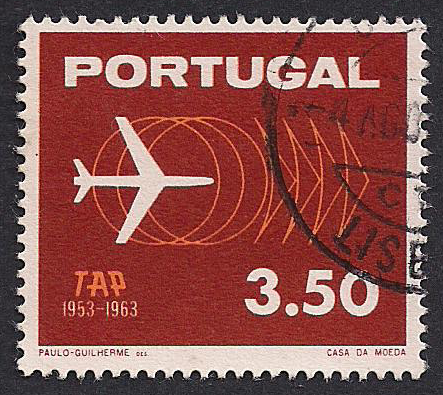 11 September 2012, Madrid/London – On the anniversary of attacks which lead to the "War on Terror", human rights groups Access Info Europe and Reprieve asked the Portuguese Government to disclose information about CIA flights passing through Portuguese airspace as part of the "War on Terror" rendition programme. Investigations by Reprieve have confirmed that Portugal played a central role as a staging point for these flights.
The human rights groups, which are investigating flights relating to prisoner transfers within the secret prison network and to and from Guantanamo Bay, today submitted a series of formal information requests for data on a total 39 flights.
Reprieve's investigations indicate that the flights passed through Portuguese airports between 2003 and 2006 – including Porto, Santa Maria, Ponta Delgada, and Lisbon. The flights were organized by CIA front company Stevens Express or renditions contractor Computer Sciences Corporation – both of which are on record as having organized multiple rendition missions.
Earlier this year Portugal's Commission on Access to Administrative Documents (CADA) issued a decision which stated that the National Institute for Civil Institution (INAC) should respond to an information request submitted by Access Info Europe and disclose data which they hold on CIA flights.
The CADA rejected many of the counter arguments put forward by the INAC including the attempt to restrict access on grounds of state security. The CADA also stressed that access to information is "a fundamental right of nature analogous to other rights, freedoms and guarantees" and hence can only be restricted in cases expressly provided for by the Constitution.
"Access Info welcomes the strong ruling by the CADA in favour of the public's right to know, and urges the Portuguese authorities to cooperate with human rights organisations and to release the information they hold on the CIA flights which passed through Portuguese airspace," commented campaigner Lydia Medland.
Reprieve's investigations have already pointed to Portugal as a key logistical stop-off point for CIA flights crossing the Atlantic or moving between Europe, Northern Africa, and the Middle East. One example is Victory Aviation plane number N787WH which passed through Santa Maria en route for Morocco, Romania and Lithuania, known secret detention centres, in February 2005. Another flight is Miami Air plane N733MA, for which a false flight plan was filed from Porto to Helsinki in March 2006 to disguise the plane's entry into Lithuania, known to have a secret detention centre at this time; Lithuanian authorities were also falsely informed that the place was returning to Porto, whereas in fact it was proceeding to Cairo to make a connection to Afghanistan.
Reprieve investigator Crofton Black said: "Important information about the CIA's rendition and secret detention programme is continuing to emerge. We know from past experience that Portuguese institutions hold records of flights such as these – records which can provide vital evidence of corporate complicity in human rights abuses."
Final decision of the CADA on the complaint (Portugese)
Final decision of the CADA on the complaint (English translation)
For more information contact:
Lydia Medland, Research and Campaigns Coordinator
Access Info Europe, +34 91 365 2634
Notes to Editors :
1. In 2005, investigators, law enforcement officials and journalists became aware of the widespread use of private US-registered aircraft, illegally to transport ('render') individuals captured by the US and other governments in the context of the 'war on terror'. Prisoners transported by this method were routinely held incommunicado and tortured, in contravention of the European Convention on Human Rights, the United Nations Convention against Torture, the Geneva Conventions and the domestic laws of all European countries.
2. Research with Reprieve forms part of Access Info's wider work with human rights organisations under the Access for Rights project to use the right to information to gather the evidence they need for defending and advancing fundamental rights. In December 2011, Access Info Europe and Reprieve published the report Rendition on Record based on their joint investigations.
3. All information accessed under this project will be collated and made available by The Rendition Project, a joint research project between the University of Kent and Kingston University, and funded by the UK's Economic and Social Research Council.
4. Reprieve, a legal action charity, uses the law to deliver justice and save lives, from death row to Guantánamo Bay. Reprieve investigates, litigates and educates, working on the frontline, to provide legal support to prisoners unable to pay for it themselves. Reprieve promotes the rule of law around the world, securing each person's right to a fair trial and saving lives. Clive Stafford Smith is the founder of Reprieve and has spent 25 years working on behalf of people facing the death penalty in the USA. Reprieve's current casework involves representing 15 prisoners in the US prison at Guantánamo Bay, assisting over 70 prisoners facing the death penalty around the world, and conducting ongoing investigations into the rendition and the secret detention of 'ghost prisoners' in the so-called 'war on terror.'
5. Access Info Europe is a human rights organisation dedicated to promoting and protecting the right of access to information in Europe and globally. Access Info's mission is to advance democracy by making the right to information work in practice as a tool for defending civil liberties, for facilitating public participation in decision-making, and for holding governments accountable. Access Info Europe's Access for Rights project includes work on issues of freedom of expression and media freedom in the context of anti-terror laws, freedom of assembly, and protection of privacy in particular on the issue of retention of personal telecommunications data.