The poor Transparency Register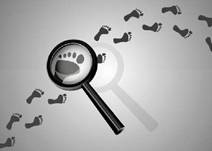 Brussels, 27 September 2012 – The quality of the EU Transparency Register is questionable, with a number of significant blind-spots in relation to the lobbying activities of major corporations, consultancies, law firms and trade associations.
– Many of those who are the biggest spenders on EU lobbying according to the register, are in fact very minor players or may not even be lobbying at all;
– There appears to be widespread under-reporting by many large lobbying entities;
– Law firms continue to evade disclosure;
– Many registrants have taken a very lax approach to the accuracy, quantity and quality of their declarations.
The EU Transparency Register is clearly not properly audited or monitored. This undermines its credibility, and raises questions about the register's contribution to increased transparency and accountability.
Some entities are declaring practically, or literally, nothing, with large numbers of companies, consultancies and law firms declaring between zero and three Euros. Many large companies known to lobby the European institutions, as well as renowned lobby consultancies, remained unregistered, including Monsanto, HSBC, Deutsche Bank, Heinz, Bell Pottinger, Ketchum Pleon Belgium and MacBrien Cupar Isnard. Law firms that provide lobbying services have been even more reluctant, with Covington & Burling, DLA Piper, Field Fisher Waterhouse, Freshfields Bruckhaus Deringer, Mayer Brown and WilmerHale all absent. Of those that have registered, many are in flagrant violation of the requirement to disclose their lobby clients. Since ALTER-EU's report, at least two such firms – 'White and Case' and 'Reed Smith LLP' – were suspended from the Register for breaching this guideline. The Register's secretariat has indicated that such suspension is for eight weeks, pending appropriate amendment of their entries.
Furthermore, with so many major players remaining outside the Register, it is clear that its voluntary nature, combined with lack of consistent and stringent oversight, means that those who wish to avoid disclosure can easily do so. The Commission and Parliament must introduce far tougher pressure to force lobbyists to register, and to make accurate, complete and up-to-date entries.
ALTER-EU´s report on the transparency register, ´Dodgy Data´
For more information go to:
http://www.alter-eu.org/documents/2012/06/dodgy-data
http://www.alter-eu.org/documents/2012/09/shortcomings-transparency-register