Madrid, 11 January 2013 – Access Info today launched a campaign to raise €3000 for costs it has to pay to the Spanish government after the Supreme Court ruled that the pro-transparency NGO does not have the right to ask what the Spanish government is doing to fight corruption.
Access Info has lost a last appeal against the costs imposed after a five-year legal battle to obtain a response to an information request asking what Spain is doing to implement the UN Convention against Corruption.
Support the fight for transparency
Every Euro helps! If you can give us just €5 or €20 (or equivalent in other currencies) that would be a great help and the whole Access Info team will be grateful.
Any additional money raised will go into our litigation fund to support the fight for the right to information across Europe.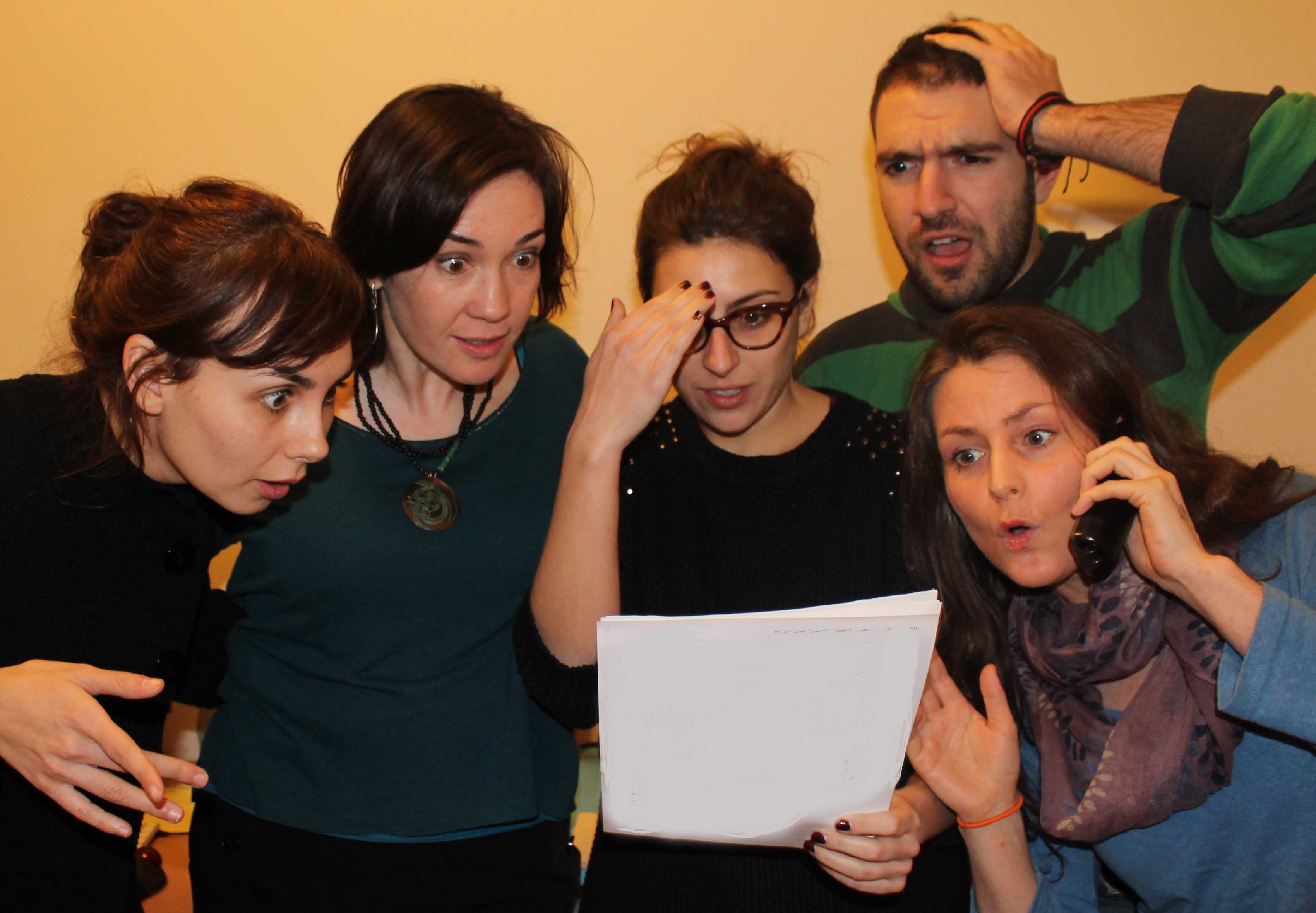 Access Info team members react with shock at the news that they have to pay Spanish government €3000 before the end of January after losing a court battle to get information about the fight against corruption.
Why this case is important and outrageous
» The Spanish Government is refusing to tell the public what it's doing to fight corruption – we believe the public has a right to know and we are defending that right;
» The Supreme Court rejected our appeal saying that civil society does not have the right to demand "explanations" from the government – they say that only the parliament has that right;
» Spain is on the point of adopting an access to information law which experts agree falls below international standards – one of the weaknesses of this law is that it would not guarantee access to this type of information.
Act now!
To make a donation you can transfer money to the following bank account. Please indicate that the funds are for the "3000 Euros campaign".
Please kindly send us an email if you plan to make a donation so that we can personally thank you for helping us and keep you informed about this case.
The bank account for receiving donations is:
Account Holder: Access Info Europe
Account (IBAN): ES9221002133990200291748
Swift Code : CAIXES BBXXX
Bank: La Caixa, Paseo de la Habana 2, 28036 Madrid, Spain
You can also make a donation via PayPal:
Please contact us about other means of payment.
Background to the case: link
The €3000 costs, which must be paid by 31 January, result from a case which started in 2007 when Access Info board member Juanjo Cordero asked Spain's Ministry of Justice what it is doing to implement the UN Convention against Corruption and the OECD anti-bribery convention.
Access Info Europe is appealing the substance of the Supreme Court Ruling to Spain's Constitutional Court but there is no further appeal possible on the costs to be paid to the government lawyers.
Helen Darbishire, Executive Director of Access Info Europe, commented: "These costs are in effect a penalty imposed on civil society for exercising the right of access to information. They will act as a huge disincentive to other organisations to take public interest litigation in Spain."
Access Info Europe is committed to taking the case to the European Court of Human Rights in Strasbourg once it has finished all possible legal appeals in Spain. This however might take another few years as Constitutional Court cases can take three to five years in Spain.