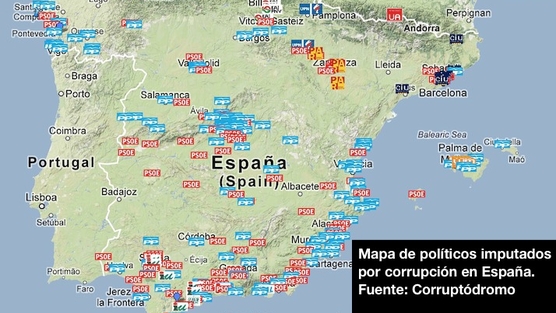 Madrid, 11 February 2013– Three weeks ago, Access Info Europe and Tuderechoasaber.es platform jointly launched a petition on Change.org to demand that political parties be included in future Transparency Law which has already exceeded 160,000 signatures.
Members of various political groups have recently stated to media that are in favor of including political parties in the future Transparency Law. Carlos Floriano, Deputy Secretary of Organization of PP, Elena Valenciano, Deputy Secretary General of the PSOE, Irene Lozano, national representative of Union Progress and Democracy (UPyD) and even the Deputy Prime Minister Soraya Saenz de Santamaria, declared to be agree, among others.
"Political parties have never been in any draft law on transparency. If PP, PSOE, PNV, CiU, ERC, Izquierda Unida are agreed … so let's do it now, "said Victoria Anderica, Member of Access info.
Madrid, 29 January 2013 – So far we have already collected 140.800 signatures for our petition asking for political parties to be included under the future Spanish Transparency Law. We still need your support and we hope to collect more signatures to send an even stronger message to the Spanish government. Please, sign the petition and share it with your contacts.
Madrid, 23 January 2013 – Access Info Europe and the Foundation Civio have launched a petition on Change.org which is calling on the Spanish Government to include political parties in the future transparency law.
Access Info Europe has previously criticised the limited scope of the draft transparency law presented by the Government and currently being debated in parliament. This draft, amongst other drawbacks, excludes political parties from its scope. Spain is currently witnessing the consequences of this lack of transparency with a series of scandals in which the political parties are alleged to have received funds illegally.
The Group of States against Corruption (GRECO) in 2009 warned about the lack of transparency in the funding of Spanish political parties and made a series of recommendations to improve it. In 2011, a new report by GRECO highlighted that none of these recommendations had been implemented.
This week the Spanish Government promised transparency to shed light on allegation of illegal funding of the Popular Party. We ask that they include political parties in the future transparency law if they are truly committed to being accountable to the public.
To sign the petition, please click here.