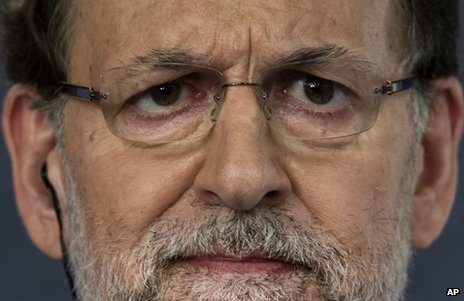 Madrid, 26 July 2013 – Access Info Europe today criticised once again the process by which Spain's transparency law is being adopted, which continues to be secretive and non-participatory.
In the latest development, on Thursday 25 July, with domestic and international attention focused on the news of Spain's tragic train crash, a closed door session of the Parliament's Constitutional Commission which was boycotted by left of centre parties, including the main opposition Socialist Party, approved amendments to the transparency law.
At time of writing we don't have a clear picture of exactly which amendments were incorporated. Access Info Europe had previously analysed and criticised the amendments proposed by the government itself as they would weaken a law which already falls below international standards (see in Spanish the analysis here). There are press reports that there have been some minor improvements, such as expanding the scope of private bodies included, but texts are not currently available.
The Constitutional Commission session was boycotted by left of centre parties because of the profound political crisis which is gripping the country: they are refusing to cooperate with the government until the Prime Minister appears before the Parliament to answer questions about the "Barcenás Case" – named after the scandal of revelations by former party treasurer Luis Barcenás – that senior members of the ruling Partido Popular were for years receiving illegal payments using funds originating from donations to the party by businesses.
Under a huge amount of domestic and international pressure, Prime Minister Mariano Rajoy will appear before the Parliament on 1 August 2013; to date he has been avoiding public appearances and limiting press conference so as not to have to answer awkward questions, such as the allegation that as recently as 2010 he took €25,000 from the party slush fund (for a good summary see this article by the BBC).
Prime Minister Rajoy's planned 1 August parliamentary appearance will come too late too late for the transparency law which, the latest information says, will be finalised in the Commission on 31 July and passed to the plenary for consideration immediately after the summer recess, in September.
"Our biggest concern right now is to be able to comment on the latest version of the law and analyse it against international standards," said Helen Darbishire, Executive Director of Access Info Europe. "We are getting reports about some of the changes, but we simply don't know for sure: the phenomenal lack of information for civil society significantly frustrates our work in promoting the right of access to information in Spain."