'The Uncounted': Report Infographics
Below you will find a series of infographics that sum up the findings and recommendations set in Access Info and the Global Detention Project's report The Uncounted: Detention of Migrants and Asylum Seekers in Europe.
Please feel free to download and use these as you wish – why not share them on social media!
Report Findings and Recommendations
You can also view and share these infographics here.
Who was able to provide a breakdown
on
accompanied vs. unaccompanied

minors in detention?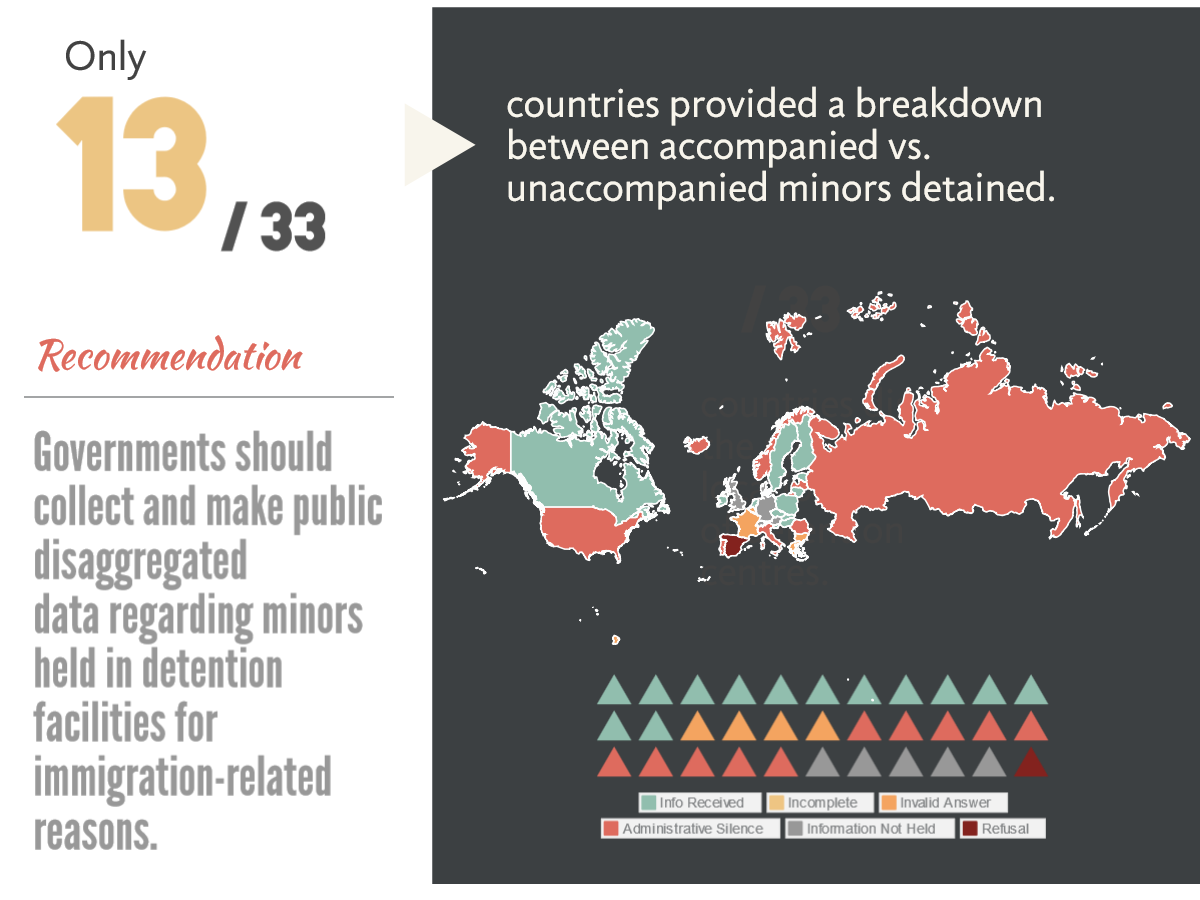 Report Summary and Overall Findings
You can also view and share this infographic here.