Madrid, 31 August 2020 – An open letter, signed by 28 health organisations, transparency associations, and academics, has called on the European Medicines Agency (EMA) to take the simple step of providing an email address so that EU citizens can send access to documents requests directly via email.
The letter, coordinated by Access Info Europe and TranspariMED, has been made necessary by the EMA's refusal to accept information requests by any means other than an online form, in direct violation of both the EU's access to documents regulation (Regulation 1049/2001) and the EMA's internal rules, which clearly state that requests can be made "in writing including electronic form".
"It is remarkable in the midst of the coronavirus crisis, when the importance of health information is paramount, and when we are all relying heavily on information technologies, that civil society has to mount a campaign for something as simple as an email address from a publicly-funded body," said Helen Darbishire, Executive Director of Access Info Europe.
Without an email address, not only is the EMA putting an obstacle in the way of requesters across Europe, for whom the most convenient and common way request documents is via email, but it is also completely blocking the use of civic tech platforms like AsktheEU.org," added Darbishire.
The EMA's position also runs counter to a recent European Ombudsman recommendation, made to the EU's border agency, Frontex, to "respond to requests for public access to documents via online portals where this is the express wish of the applicant or [in] the means by which the request has been received" (Decision in case 104/2020/EWM).
Access Info has been trying to obtain an email address from the EMA in order to be able to send requests via the AsktheEU.org request platform. A 5 August 2019 letter, send be registered post, and various attempts at follow-up, have gone unanswered.
Access Info runs the AsktheEU.org platform, which makes it easy for requesters to send requests (which are submitted to EU institutions via email) and ensures that the answers received are available for everyone to see, thereby contributing to greater EU transparency. The European Ombudsman in her decision on Frontex explicitly noted that EU institutions, bodies, and agencies should receive requests by email so as to permit platforms such as AsktheEU.org and FragDenStaat to function.
Another concern is that, at present, the only way to submit a request is via an online form which also makes it obligatory to provide the requesters' organisation/employer, country of residence, and to answer a "Who are you?" question. The identity question has various options, such as academia, journalist, healthcare professional, law firm, but not simply "citizen", although "patient/consumer" is an option.
"What we are seeing here is bureaucratic resistance to accepting that the fundamental right of access to EU documents, protected in Article 15 of the EU treaties, is a right of all citizens, and it doesn't matter who the requester is, rather, the EMA simply has to decide whether the information should be made public or not," added Darbishire.
The signatories to the letter note that, according to EMA's own policy on access to documents, it "is committed to ensuring the widest possible access to its documents following requests from the public" as well as "to increasing its level of openness and transparency over its decision-making processes". They call on it to act to make this promise a reality.
Access the open letter to the European Medicines Agency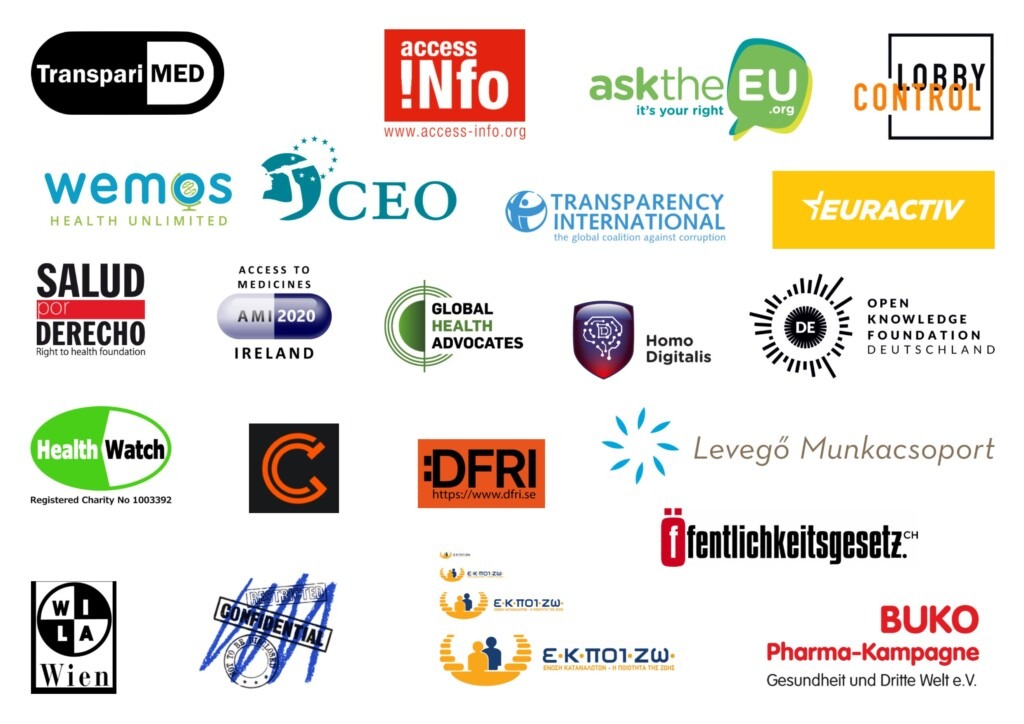 Cover picture: Marco Verch via Flickr (CC BY 2.0), Downsized