Date:
02/09/2020
Access Info and other specialists explain how to request information from public bodies and how to appeal in cases of total or partial rejection or refusal of the request, both to the Spanish Transparency Council and before the courts.
Helen Darbishire, Executive Director of Access Info Europ, presented this workshop which also featured the following speakers:
Miguel Ángel Blanes, Lawyer. PhD in Law. Public Official. Expert on transparency, access to public information and open governmento;
Joaquín Meseguer, Director General for Transparency and Good Governance. Regional Government of Castilla y León;
Jesús Escudero, data journalist. Member of the International Consortium of Investigative Journalists (ICIJ);
Esperanza Zambrano,Deputy Director General for Appeals. Spanish Transparency Council; y
Elisa de la Nuez, State Lawyer. Hay Derecho Foundation.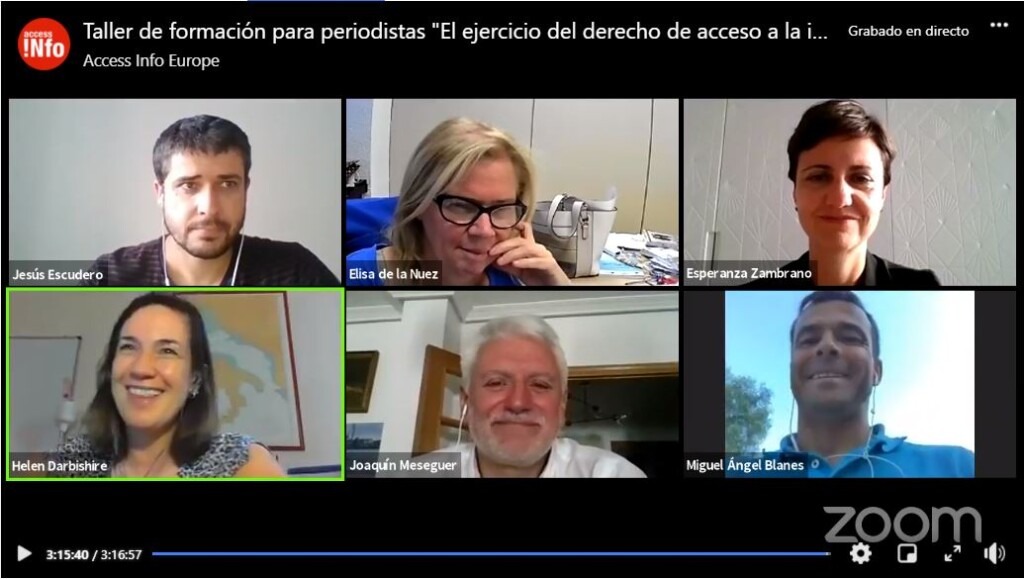 Click on the image above to watch the workshop (In Spanish)