COUNTRY-BY-COUNTRY LEGAL ANALYSIS:
WHAT DOES THE RTI LAW SAY?
WE ANALYSED 12 EUROPEAN RIGHT TO INFORMATION LAWS.
THIS IS WHAT WE FOUND
I

THE

RTI

MAP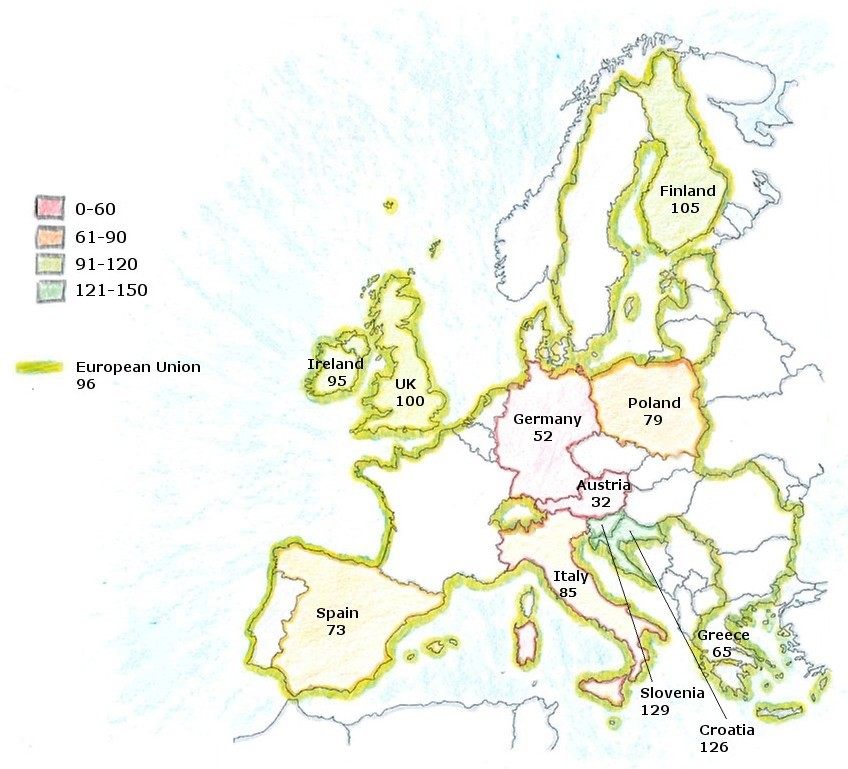 As the map shows, legal traditions and frameworks in Europe vary widely when it comes to protecting the right of access to information and promoting transparency.
Europe has some of the best and worst access to information (RTI) laws in the world – from lowly Austria (32 points) to one-of-the-best Slovenia (129 points). A recently-adopted law is not necessarily a good law either – Spain's transparency law was adopted in 2013 and is in the bottom half of the RTI Rating, whilst Finland adopted its law in 1951 and is near the top!
It is important to recognise however, that by just measuring the legal framework, you only get half the picture; in practice, some of the countries with the best laws do not necessarily have the most transparency traditions or cultures, and in other countries, it can be much easier to access information held by the government despite a relatively weak legal framework.
You can see each country's rating in detail here:
Austria · Croatia · European Union · Finland · Germany · Greece · Ireland · Italy · Poland · Slovenia · Spain · United Kingdom
An
analysis

of these

12 RTI laws

has told us…

jurisdiction has the legal
obligation to record minutes
of meetings

jurisdictions have clear
requirements to publish proactively
minutes of meetings

jurisdictions allow access to
documents that have been submitted
by lobbyists

jurisdictions have protection of decision-making as an absolute exception