Anamarija Musa
Law Professor & Access to Information Expert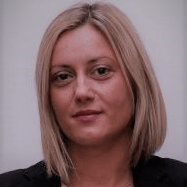 Since 2001, she has been employed at the Faculty of Law as a researcher (until 2003), assistant (until 2009), senior assistant (until 2010), assistant professor (until 2018) and associate professor (since March 2019). In July 2015, she was elected to the scientific title of senior scientific associate.
From 2013 to 2018, Anamarija was the Information Commissioner based on the decision of the Croatian Parliament, for a five-year period.
She participates in classes at the Faculty of Law at all levels and in specialist studies at the University of Zagreb. From 2009 to 2015, she also taught at the Faculty of Political Sciences.