Anuška Delić
Investigative journalists, Founder Oštro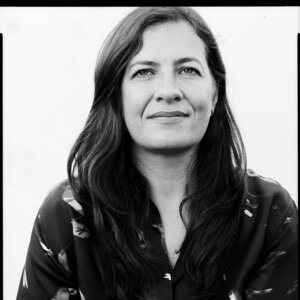 Anuška Delić is an award-winning investigative journalist and founder of Oštro, an investigative journalism center in the Adriatic region, in Ljubljana, Slovenia. Since 2021 she also leads the new sister center Oštro in Zagreb, Croatia. Together they form a unique microregional entity dedicated to investigative and data journalism, the right to know and to the cultivation of future generations of journalists. She is a regional editor at OCCRP, and a member of the International Consortium of Investigative Journalists.
Prior to establishing Oštro, Anuška Delić was a journalist with Slovenia's main daily newspaper Delo for more than a dozen years. During that time the National Intelligence and Security Agency accused her of publishing classified information, a criminal offence at the time. She was later acquitted and the Criminal Code changed.
While at Delo she also launched The MEPs Project, which gathered journalists representing all 28 EU member states to demand that the European Parliament discloses how elected representatives use their professional allowances. The case ended up at the EU Court of Justice, which sided with the Parliament and proclaimed the public data was in fact private.