Carlos Cordero Sanz
Director of Sustentia, a founder of Access Info Europe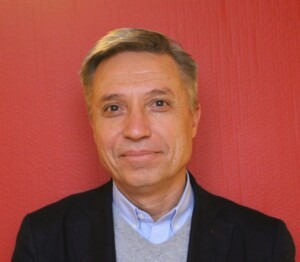 Carlos Cordero is director of the consultancy Sustentia-Innovación Social, specialized in corporate justice, development, transparency and human rights.
Carlos conducts research on corporate social responsibility, in particular an annual report on Spanish companies listed on the IBEX 35, and has worked on projects to monitor access to information, such as the study "Transparency and Silence". Carlos actively collaborates with several Spanish civil society organisations, including Amnesty International and Oxfam, and is president of the Association of Professionals for the Quality of Development Aid (ACADE), and a member of the Control Committee of the Fair Trade Label in Spain (FLO), as well as the Commission for the Code of Conduct of the Spanish Platform for NGO Coordination for Development (CONGDE).
Graduate in Economics and Business Studies (Universidad Complutense) and Executive MBA (Instituto de Empresa), Carlos is an expert in development projects for the Universidad Abierta de España (UNED), as well as lecturer in several postgraduate courses all over Spain.
Carlos lives in Madrid and speaks Spanish and English.