Access Info and Statewatch launch website design competition
17 June 2011: Access Info and Statewatch welcomes all designers and website creators to participate in a competition for the new AccessForRights website. The site aims to bring together activists from all areas of civil society, including of course individuals, who are interested in protecting our civil liberties. Access Info wants to use this website to encourage the public to file access to information requests to public bodies, that relate to our fundamental rights and freedoms. For example, the right to free speech, to freedom of assembly, or to privacy.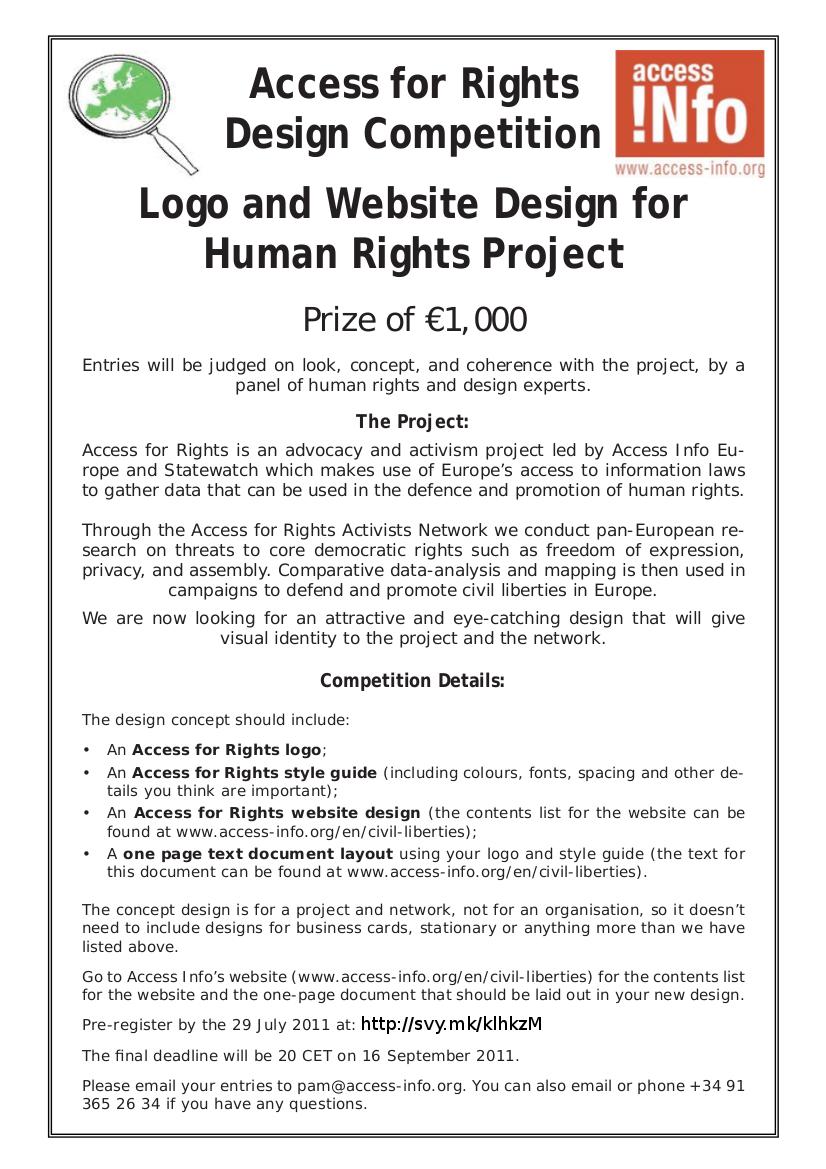 The winning designer will receive a 1,000 euro prize.
You will need to download the one page text for you to format, and the list of buttons that the website design needs to include.
The deadline for pre-registration was on Friday 29 July 2011. Pre-registration is now closed. Good luck to those of you who have entered!
If you have any doubts or questions, please do not hesitate to contact us by writing to pam @ access-info.org.